CAPS now has the ability to provide our stereo aerial photography as 3D anaglyph images. These 3D images have proved useful to our customers investigating areas where the original surface contours are important. Some of these studies have included floodplains, drainages, old landfills and excavations. Existing building footprints can be layered over the anaglyph image.
The photo below requires a pair of red & blue anaglyph glasses (as pictured below) to view the image in 3D. Anaglyph glasses are provided with each order, or may be obtained from CAPS for $1.00 each.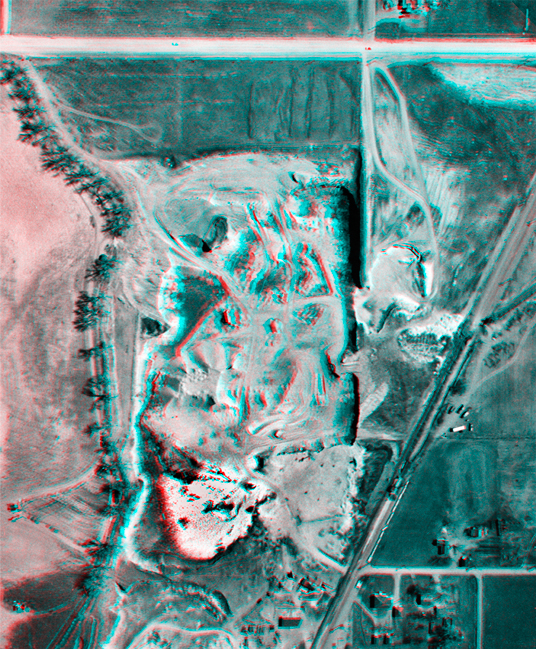 The above aerial photo shows the excavation of an old landfill that was once located in what is now a heavily developed area of southeast Denver.