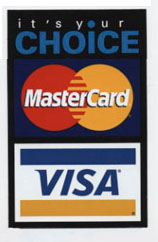 If requesting research:
The most convenient way to indicate your site is to e-mail us at (caps@coloradoaerialphoto.com) a street map with the study area outlined on it. Include street address if available.
Click on the "Search Our Photo Database" box above and you can enter an address or lat-long and the search program will return a list of years and approximate scales of our coverage of your area. Use that list to determine the extent of our coverage and to help you decide the best years to look at. Remember, the smaller the number listed under "Scale" the larger the scale is. The larger the scale, the more detail is observable. A photo with a scale of 1 inch = 500 ft. has more detail than a photo with scale 1 inch = 3500 ft.
Indicate what years or interval of years are needed for the research, i.e. 5 or 10 year interval, earliest to present. Depending upon location, aerial photographs may be available from 1948 through 2005. Negative scales vary between 1 inch equals 700 feet (1:8400) to 1 inch equals 5000 feet (1:60,000).
If ordering photographs:
Please call us at 303-934-2419. You can e-mail the address of your site to: (caps@coloradoaerialphoto.com). For many requests we can email you a photo of the general area which you can mark and email back.