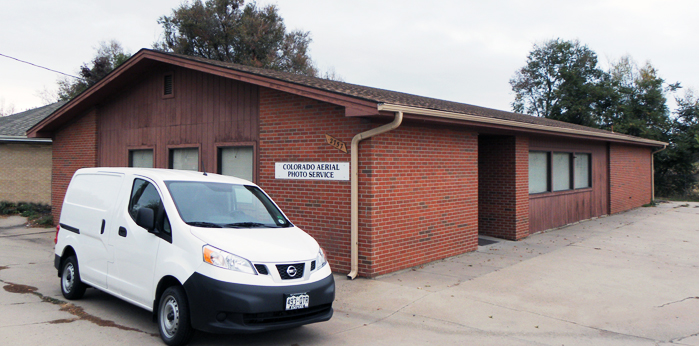 Our office is located at 2757 West 2nd Avenue, Denver, Colorado, 80217, in a light industrial/residential area situated to the southwest of the downtown Denver. The office is approximately one and a half blocks east of Federal Boulevard, on the north side of 2nd Avenue. Off street parking is available on the east side of the office.
Email:caps@coloradoaerialphoto.com Phone number: 303-934-2419
Our office hours are 9:00 AM to 3:00 PM, Monday thru Friday.